About Rasa Rožė
Upon I getting married I received the beautiful family name of Rožinskienė (literally, a woman of roses/ rosaries), however then I did not take a single second to consider that in 20 years' time, everything will turn upside down… And I will be immersed in the rasaroze rosaries which are so dear to my heart among heaps of textile, bands of knitwear, bags of beads and hedgehogs of needles… Life just loves surprises. From a qualified researcher of fiction, a journalist, an MC of children festivals and a teacher of young kids I turned into… a designer of handbags. Together with Dalia, a master of sewing, who is responsible for the technical side of our project, we are doing what has been inspiring us during the present period of life: we are designing original handmade handbags for special women!
These are festive and mundane handbags (they still feature that mood of the festivity effect) aimed at… decorating one's heart. Not to fill it with things dragging us down (spiritually as well) but also… to drop the keys in together with the purse, the cell phone, the business calendar and the blissful smile of the family members and to leave home with the heart wide open! If the everyday looks gloomy, let us adorn it on our own with a sweet smell, a bright lipstick or an original handbag!
Let the woman with a handbag feel special – happy and bright, elevated and self-confident with an optimistic outlook of the world! Let her spread beauty around, let her inspire others to improve.
These are optimistic handbags strengthened with belief and hope – let it be the way it has to be! It will be good anyway as… you may look as long as you like but you will never find another identical handbag anyway. This is our code of creation – 100% exceptionally unique handbags only! Do not put any black ideas inside as machine-washing is strictly prohibited!
Collections of handbags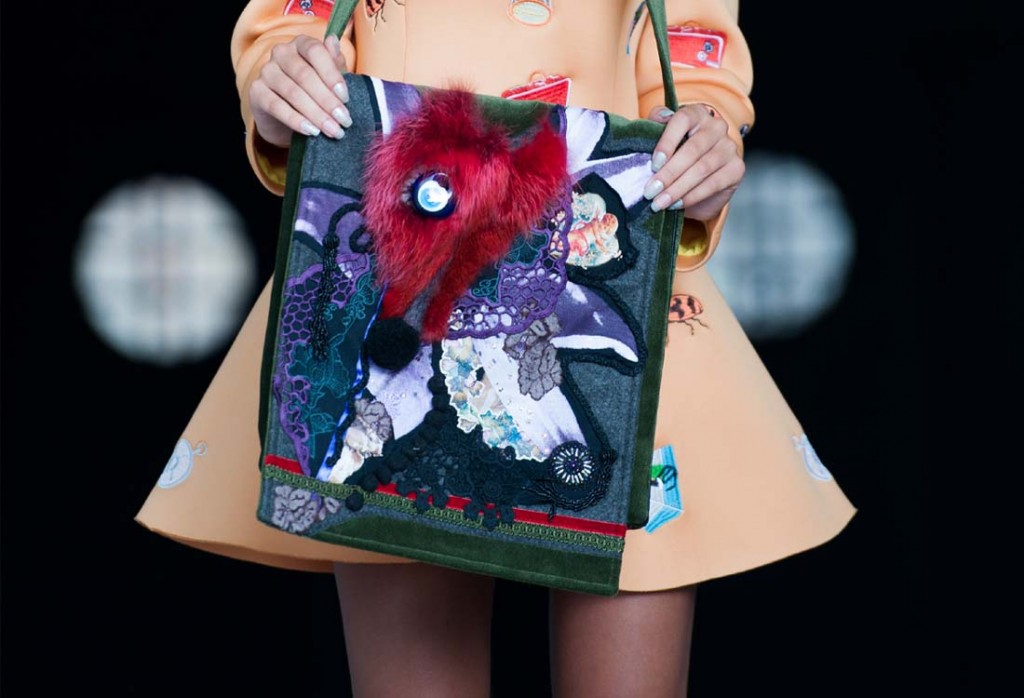 Handbag collection "To Decorate the Heart"
I presented my first handbag collection "To Decorate the Heart" to the women of the City of Kaunas in August 2014. On that day, prominent dames of the Provisional Capital of Lithuania became fashion models wearing unique handbags. They also took part in creative workshops and had an opportunity to design their handbags of dreams.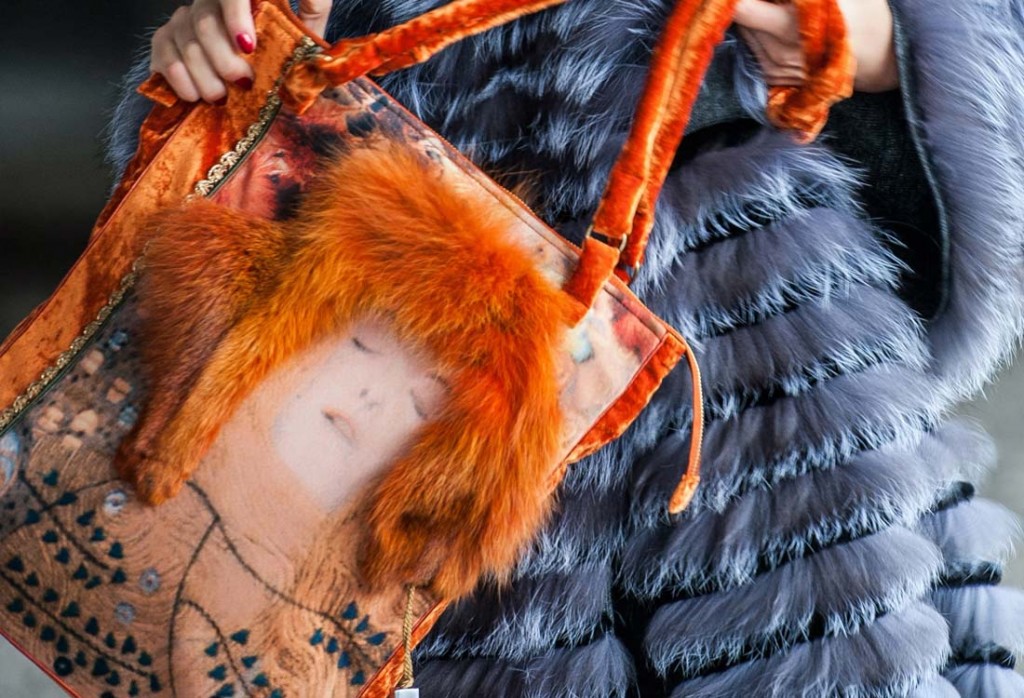 Handbag collection "The Rainbow"
The handbag collection "The Rainbow" saw the lights of the catwalk – actually, the cozy dimmed light of the club La Bibliotheque where the presentation was taking place – just before Christmas… As I run a pre-school activity club, I invited mothers of the kids I was teaching to try themselves as out as models.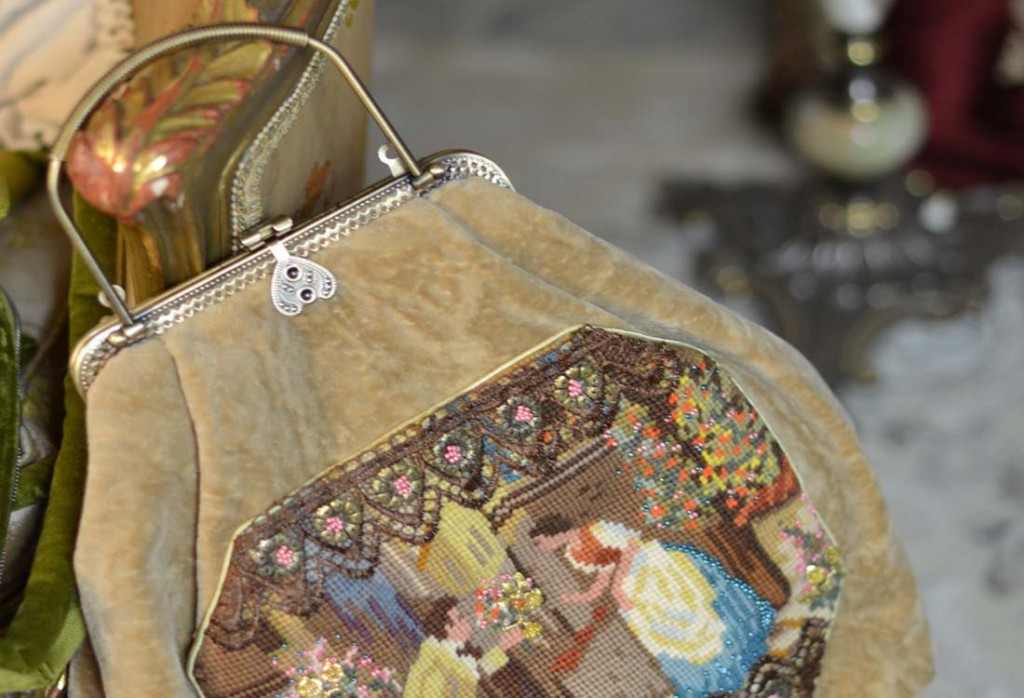 Handbag collection "Gold Dust"
The handbag collection "Gold Dust" was like a birthday present for myself. While waiting for the day I was bound to turn 44, this collection served as an intimate perception that all the chances I had been given by life were precious as gold – I had been taking the roles of a wife, a mother, a fiction reviewer, a journalist, an MC for children parties, teacher Pipirina, a designer…

This is our code of creation – 100% exceptionally unique handbags only!
Supreme quality Litena-made furniture fabrics (most of them containing microfiber) and all of which conform to the inherent requirements of sturdiness, color preservation and resistance to getting stained are used for the handbags. Fabrics with microfiber do not shrink nor do they absorb liquids. They are environmentally-friendly as they do not contain any hostile chemicals. Hence most stains may be simply cleaned with water and soap. Meanwhile, the picture is sewn and attached manually, its contents commonly feature anything ranging from glued Swarovski to patches of natural fur – hence it demands way more care and attention. All dirt should be carefully cleaned with a wet soapy sponge. Protect the picture.
If you know that your bag is bound to undergo more trials and experiences than usual while travelling, due to lots of stuff – such as provision – getting put inside – just do not take it.
For renewing, dry chemical cleaning is advisable.
I admit that I have tried to soak a few handbags of mine in soapy water and afterwards, upon turning them inside out, rinse and wring them by using the mildest option of the washing machine. Some guipure elements had to be redone, but… doing this turned out to be such 'heavy' renewal that my friend could hardly recognize the handbag.
That is why I cannot recommend you to do this – nor do I wish to undertake responsibility for any damage the handbag may incur in the process of machine-washing.
If you wish to order or purchase some handbag you really like, press the button CONTACTS. Fill in the data and outline your wishes. Upon receiving your message, I will respond promptly via phone or email, and together we will discuss the further course of the purchase and delivery. If you have chosen something from the 'Collections' section, it will be more complicated due to many items used for handbag designs being unique and sometimes being just accidentally created.
Yet… There is a problem, and there is a way to solve it. You may opt for a similar color range, the idea of the picture and the means of its decoration, the shape, size and everything else. Thus we will get a handbag which will look almost identical to the one you liked but… it will still be different and unique as it had been designed especially for you!
When you purchase a handbag, you may do a bank transfer or pay in cash provided you come to Kaunas. Upon receiving your order I will send you my account numbers, and as soon as the money reaches my account I will send the handbag to the indicated address. Whereas sending in Lithuania usually takes 2 to 5 working days it may take longer for the handbag to reach you somewhere abroad. Your handbag will be travelling with priority post. I do not include the shipment costs into the price of the handbag.
If the handbag does not meet your expectations, please contact me immediately after receiving the parcel. There is always an opportunity for a civilized compromise as the handbag may be mended or the payment may be refunded if the handbag is to be returned. Sincerely, that is not the most pleasant feeling…
In fact, the tasteless feeling ... Once I have the experience with it, and while the woman worked very sincerely it was not good. Therefore, any future buyers like to ask better reflect your purchase. Do not hesitate to see it "live". Feel the energy handbags - are attracted to it, or annoying, calm or happy ... It's much more subtle things than go to the store and just buy a new handbag.
Come and visit me. Entertain yourself. You will touch, measure and look around all the handbags. Sometimes we even do not feel what is good for us. Never hesitate to smell the handbags made by rasaroze as they smell different… You will get surprised.
The prices of handbags range from 50 to 150 Euro. In Lithuania, this feels as some money. Especially as handmade bags are not eternal. But can we materially evaluate an emotion? Not the materials, sewing accessories and the time it takes to do something but… the internal spiritual state, inspiration, the bliss of creation.
Every time I complete a handbag I give a part of myself to someone else. I share a splash of my own positive energy. My husband mocks me that after starting the creation of handbags I stopped negotiating. I experienced immeasurable respect to the work of another artist.

ATTENTION FRIENDS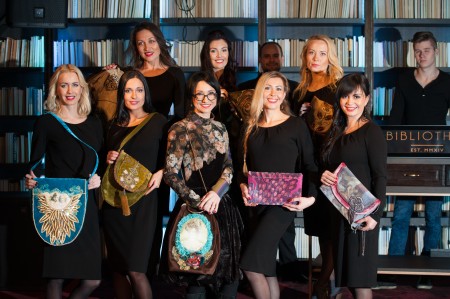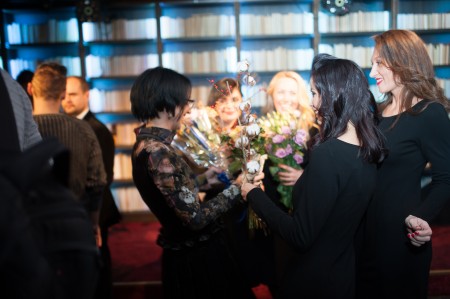 Mass media
Attention of mass media On my handbags, various motifs of flowers often start to bloom. Maybe because flowers remind me of women. They both need sun and water. Love and affection. Attention and the warmth of heart. If there is no one around who we could make happy we fade. If we feel unneeded, we suffer. That is why I also need you so that I could have someone who is made happier because of my creative work. I am glad my artwork adopts someone, teaches someone how to decorate one's heart, makes one's soul vibrate, gets someone to stop on the street and smile thus jumping out of the violently rushing Train of Life at least for a little while. And only then… do I feel happy.
Yet today I am highly thankful to mass media (whose small particle I had once been when contributing to magazines for kids) for the attention I have received and for the feeling that in my creative search I am not the Lonely Rose of the Little Prince…